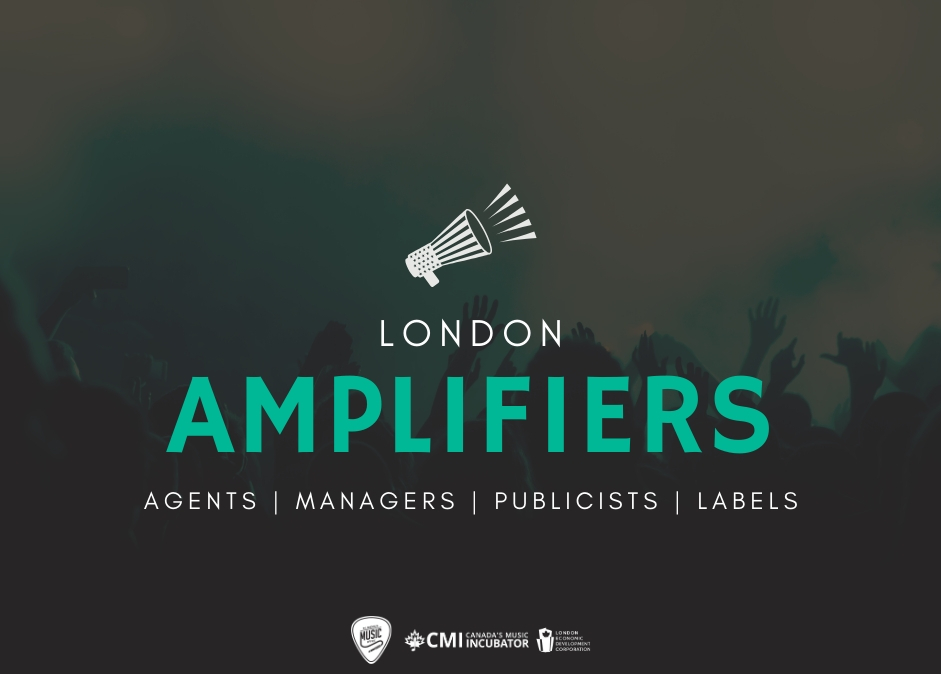 London Music Office Launches AMPLifiers Program in Partnership with CMI
 The City of London Music Office has created a free online, one-on-one mentorship program for the city's emerging Agents, Managers, Publicists and Labels (AMPLifiers).  
Delivered in partnership with CMI, this program aims to build the professional capacity of these individuals within London's music industry ecosystem. 
All AMPLifiers accepted into this program will receive three 60-minute, one-on-one video mentorship meetings with the CMI mentors of their choice. CMI will address the participant's unique challenges and deliver personalized guidance to help improve professional knowledge and strengthen skills. 
In addition to one-on-one meetings, AMPLifiers will also participate in two online group sessions aimed at connecting London's local industry during this period of social distancing. 
The AMPLifier program will assist in accelerating the development of London's music industry professionals by creating opportunities and providing valuable insights and experiences in a supportive environment. 
Space is LIMITED.  Applications close May 1, 2020.
To apply for this opportunity, submit an application here.